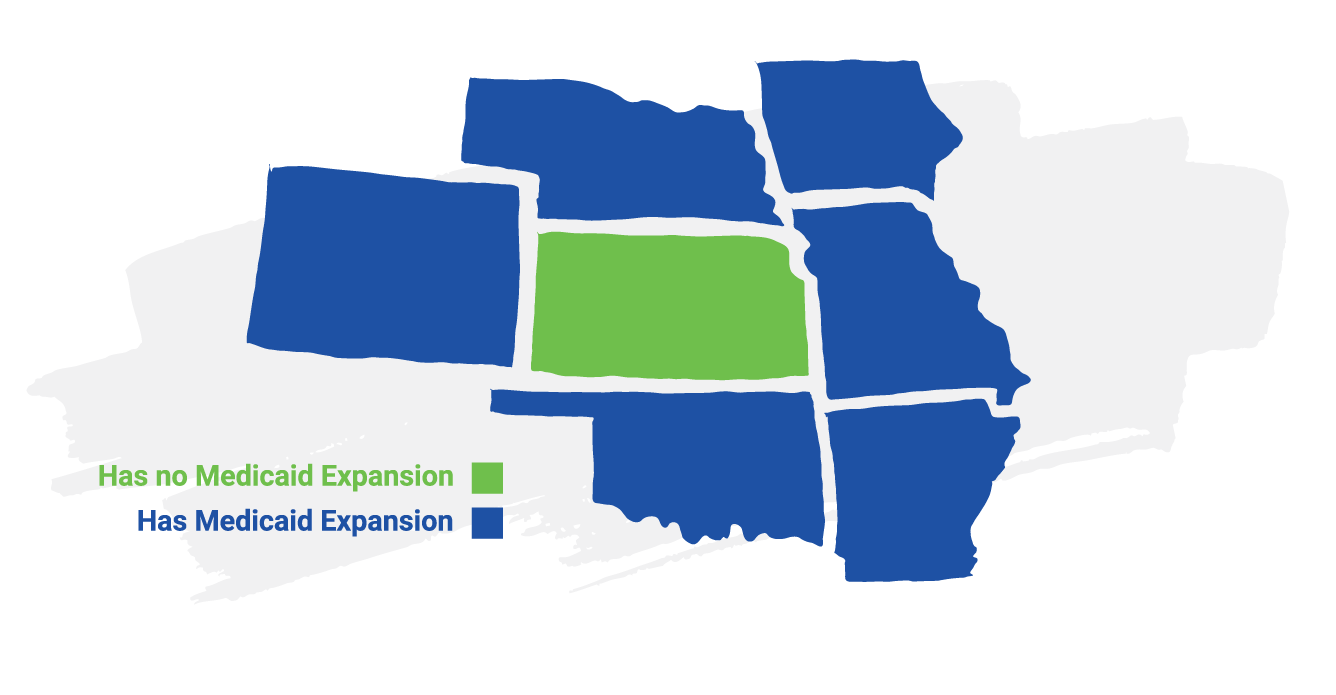 KanCare Expansion is good for Kansas
Today there are tens of thousands of Kansans who fall into the health insurance coverage gap. In fact, KanCare expansion could help 150,000 people receive health coverage. These are hardworking men and women in Kansas who make too much to qualify for the state's Medicaid program, KanCare, but too little to qualify for financial assistance for private insurance. This leaves them stuck with few or no options for affordable health coverage.
KanCare expansion is a commonsense policy that will reduce health care costs for everyone, protect Kansans from medical debt, fix current KanCare eligibility limits (which are too low), and preserve and strengthen rural health care.
All of our surrounding states have expanded their Medicaid programs, leaving Kansas behind. It's time for Kansas to expand KanCare.
Kansas dollars lost while we wait for expansion:
$