Georgia launches Medicaid Expansion in closely watched test of work requirements
Associated Press | June 29, 2023
---
ATLANTA — Georgia is offering a new bargain to some adults without health insurance beginning Saturday: Go to work or school and the state will cover you.

But advocates decry the plan, which will insure far fewer people than a full expansion of the state-federal Medicaid program, as needlessly restrictive and expensive.

The program is likely to be closely watched as Republicans in Congress push to let states require work from some current Medicaid enrollees. Georgia would be the only state that requires Medicaid recipients to meet a work requirement.

Democratic President Joe Biden's administration is unlikely to approve work requirements, but a future Republican president could, said Madeline Guth, a senior policy analyst with KFF, a nonprofit that studies health care issues.

"I think there will be a lot of eyes on Georgia," Guth said.

Georgia is one of 10 remaining states that hasn't expanded Medicaid eligibility to include individuals and families earning up to 138% of the federal poverty line, or $20,120 annually for a single person and $41,400 for a family of four.

Medicaid expansion was a key part of President Barack Obama's health care overhaul in 2010, but many Republicans have fought it, including Georgia Gov. Brian Kemp, a Republican.

Instead, Kemp is limiting expanded coverage to adults earning up to 100% of the poverty line — $14,580 for a single person or $30,000 for a family of four. And coverage is only available if able-bodied adults document they are working, volunteering, studying or in vocational rehabilitation for 80 hours per month.
…
Those who earn more will remain eligible for subsidized coverage, often with no premium cost, on the federal marketplace. Kemp's administration argues commercial coverage is better because it pays providers more than state-set Medicaid rates.
…
The Kemp administration anticipates the program will serve people in low-wage jobs who can't afford employer insurance, as well as students. The state also is redetermining eligibility for 2.4 million adults and children now covered by Medicaid.

Georgia has delayed decisions on people it thinks are ineligible for regular Medicaid but could transfer to the Pathways program, Noggle said.

Either way, once on the new program, people will have to meet activity requirements or lose coverage beginning the following month, which could impact thousands. When Arkansas imposed work requirements in 2018 for some adults, more than 18,000 people lost coverage in less than a year.

Read the full story from the Associated Press
---
RElated Health in the 34th podcast:
"Do work requirements work?" with Laura Harker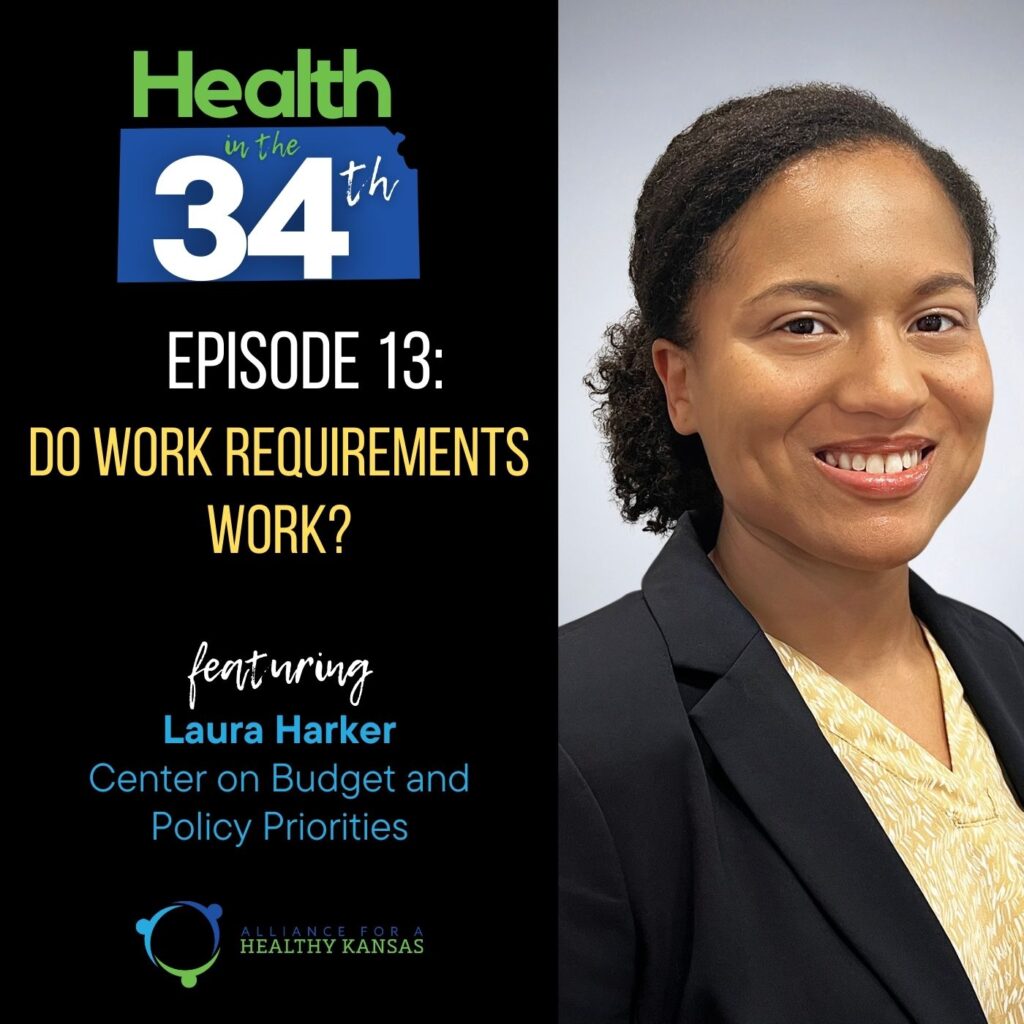 Work requirements are a common bargaining chip for some policymakers when legislating programs like Medicaid, SNAP, and TANF. But do they really work to increase employment rates for enrollees in these programs? In this episode we talk to Laura Harker, senior policy analyst at the Center on Budget and Policy Priorities, about the history of work requirements and what other states have experienced when trying to implement them.
Listen here for free, or find it on Apple podcasts, Spotify, or wherever you get your podcasts.