Two years ago, large majorities in both the Kansas House and Senate voted to expand Medicaid, only to have the bill vetoed by then-Governor Brownback.
The time is now to turn the page on the past and put Kansans first. The time is now to expand KanCare — all we need is a vote in the Kansas Senate. The House has done its job. Governor Kelly is urging the Senate to take a vote and finish the job.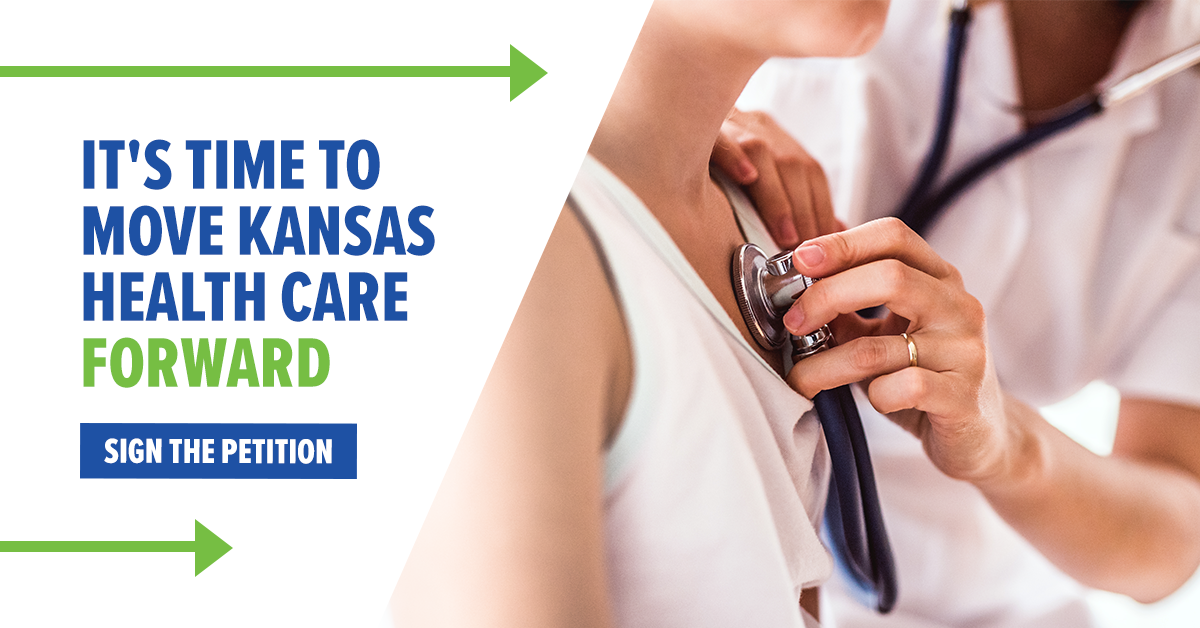 Senators need to hear from you. We can expand KanCare in 2019, but it can only happen with your help.
If you're with us, sign the petition to expand KanCare now.